Checklist: Getting Started with Blurring Single and Panorama Images
A list of things you need to consider when starting with anonymizing mobile mapping imagery.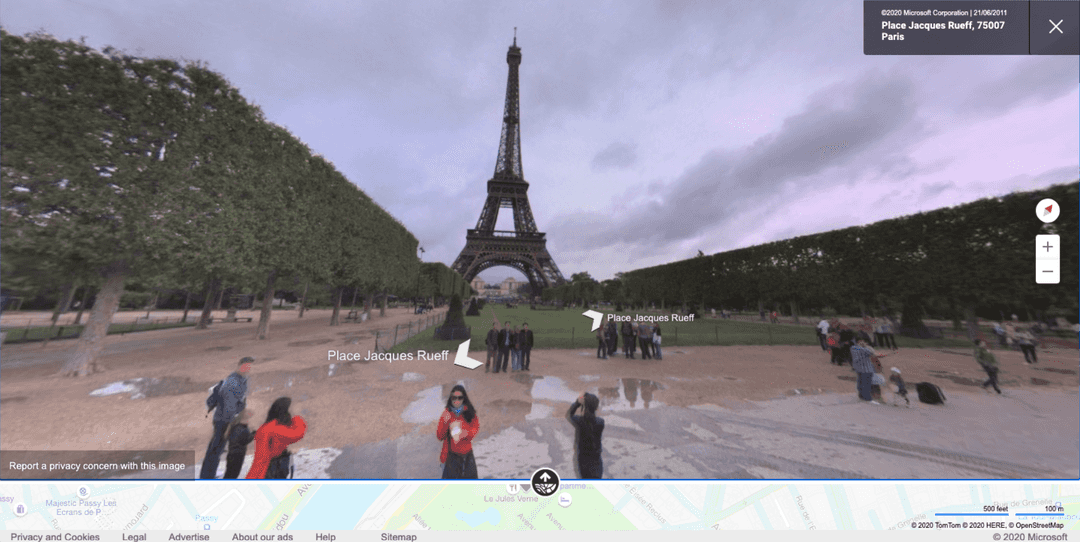 Why image blurring is important
As we discussed already in a previous article, , faces and license plates fall under the definition of personal information of the GDPR, CCPA, and other major data protection laws.
To collect, process, and share personal information, a voluntary consent is requied. Unfortunately, when you consider large datasets, getting consent will be time-consuming and costly due to the hundreds of thousands, or even millions of individuals within the dataset.
That's when anonymization comes into play, which makes the information no longer identifiable (e.g. a blurred face) and, as defined by the Recital 26 of the GDPR, no longer information subjected to the GDPR restrictions.
The checklist to blur faces and license plates
✓ What needs to be anonymized?
Typically, faces and license plates are the most requested object types when it comes to blurring. But your customer might also demand to blur whole bodies and vehicles.
When it comes to indoor mapping, blurring computer screens, whiteboards or door signs could also be a requirement.
✓ How many images need to be anonymized?
The amount of images impact costs and processing time. To make the data transfer less error-prone, larger amounts of data might need to be chunked up into smaller packages (batch processing).
✓ Use a Cloud or On-premise Anonymization Solution?
Here's a comparison of the advantages and disadvantages:
Cloud
On-premise
Costs
❌ Slightly higher price per image
✅ No costs of ownership
✅ Price per image decreases as volumes increase
❌ Higher total costs of ownership (hardware, software, personnel)
Scalability (Speed)
✅ Easily scalable by running multiple machines within the cloud
❌ Hard to scale, even with multiple local machines
Maintenance
✅ Cloud-based provider is in charge
❌ You will be in charge of maintenance
Idle time
✅ No idle time
❌ Idle time
Accessibility
✅ Accessible from everywhere (via internet browser)
❌ internet bandwidth limits for large volume of data
❌ Accessible only from a particular workstation
✅ No requirement to move data back and forth
Data security & privacy
✅Cloud-based provider is in charge of technical and security measurements
❌Data privacy laws or clients' requirement might restrict cloud usage (e.g. only EU-based servers)
✅ Data remains within your own data center
❌ You need to have data protection measures in place
✓ Data privacy and security due diligence
Make sure the anonymization provider of your choice meets the following requirements:
Technical and organizational measures (TOM) to ensure data protection Records of Processing Activities Dedicated Data Protection Officer (DPO) at service Data Protection Audits (recurring) Processing takes place in GDPR-certified data centers All data and storage devices are encrypted
✓ Use an automated blurring solution, instead of manual labor
Relying on internal or outsourced human resources to blur images comes with certain problems and risks.
Automated image blurring eliminates the risk of human error and ensures that images are anonymized consistently and effectively, protecting sensitive information and meeting privacy regulations.
Furthermore, automated tools can process large volumes of images quickly, freeing up staff time for more value-added tasks. They also provide a clear audit trail and record of the anonymization process, enhancing accountability and transparency.
In summary, automated image anonymization saves time, reduces costs, and provides a higher level of protection compared to manual methods, making it a valuable solution for companies seeking to maintain privacy and compliance.
Celantur's solution
Choosing the right anonymization option for your business can be challenging, but Celantur is here to assist.
Our fully-automated solution for anonymizing images uses industry-grade technology to blur faces, license plates, persons, and vehicles with a detection rate of up to 99%.
We offer two software solutions:
Celantur Cloud: user-friendly and pay-per-use option with fast data processing capabilities.
Celantur Container: Highly scalable on-premise container that can be deployed on your local machine, physical servers, or public/private cloud infrastructure.
We have taken strong measures to comply with the GDPR and other data protection laws, providing a solid legal basis for processing image and video data. For more information on our data protection measures, please visit this page.
Ask us Anything. We'll get back to you shortly