CHC Navigation and Celantur Announce Collaboration
CHCNAV and Celantur announce a collaboration to serve CHCNAV's mobile mapping customers with fully-automated image blurring solutions.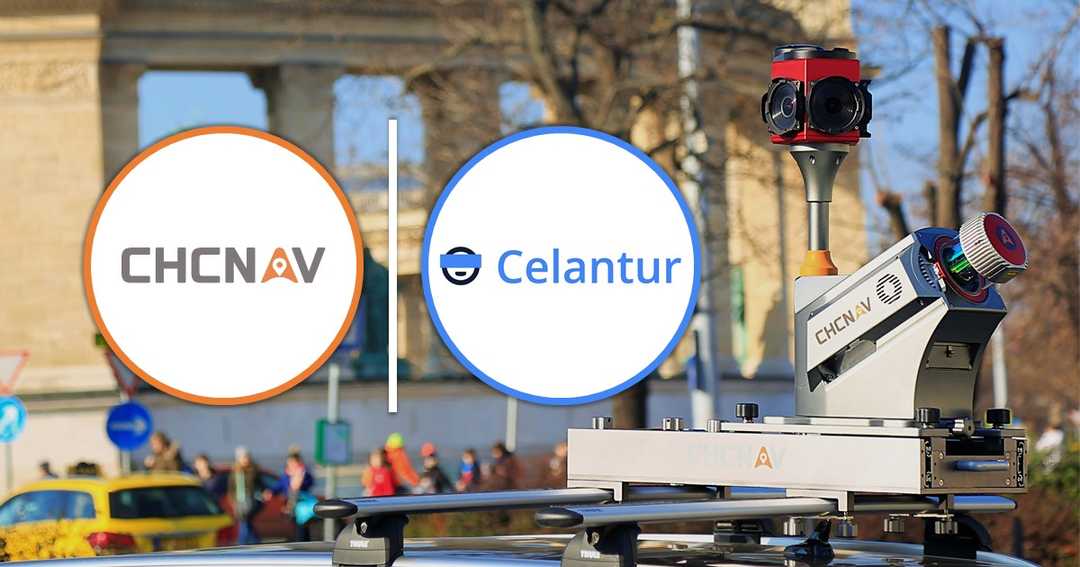 We're happy to announce our collaboration with CHCNAV. Read the original press release:
---
CHC Navigation (CHCNAV), a leading provider of geospatial systems and solutions, announced that it has entered into a collaboration agreement for image and video anonymization with Celantur, a pioneer in providing an automated solution to anonymize personal data from mobile mapping data captures.
In response to public concerns about privacy and GDPR compliance, the need to keep all face, license plate, body, and vehicle information private is a compelling requirement in 3D mass data acquisition projects. In addition, the expanding number of Smart Cities and mobile and drone-based 3D LiDAR mapping projects results in a tremendous amount of collected panoramic and planar images that need to be automatically and efficiently anonymized.
Under the collaboration agreement, Celantur will provide CHCNAV with an automated image and video blurring solution to protect individuals' identities and comply with data privacy regulations. As a result, CHCNAV's mobile mapping customers will be provided with a scalable, easy-to-use turnkey solution to produce fully privacy-compliant 3D mobile mapping project deliverables.
CHCNAV stands out for its integrated AlphaUni and AlphaAir LiDAR technology for surveying and mapping applications. With established experience in real-time precision GNSS, scanners, airborne drones, and advanced 3D point cloud algorithms, CHCNAV offers a range of LiDAR solutions for acquiring, processing, and maintenance of mass mapping and geospatial data.
About Celantur
Celantur helps companies comply with data privacy laws by providing automated, state-of-the-art image and video anonymization. Construction, surveying, mobile mapping, and automotive companies and organizations are able to meet GDPR, CCPA, and other data privacy regulations. Customers choose Celantur for its industrial-grade detection rate, various deployment options, and scalability in terms of imagery and project size. For more information about Celantur, please visit: www.celantur.com
About CHC Navigation
With a presence across the globe, distributors in more than 100 countries, and more than 1,300 employees, today, CHC Navigation is recognized as one of the fastest-growing companies in geomatics technologies. For more information about CHC Navigation [Huace:300627.SZ], please visit: www.chcnav.com
Ask us Anything. We'll get back to you shortly