What is Drone Mapping
Learn about the benefits of including drones to your mapping services and their different applications by industry.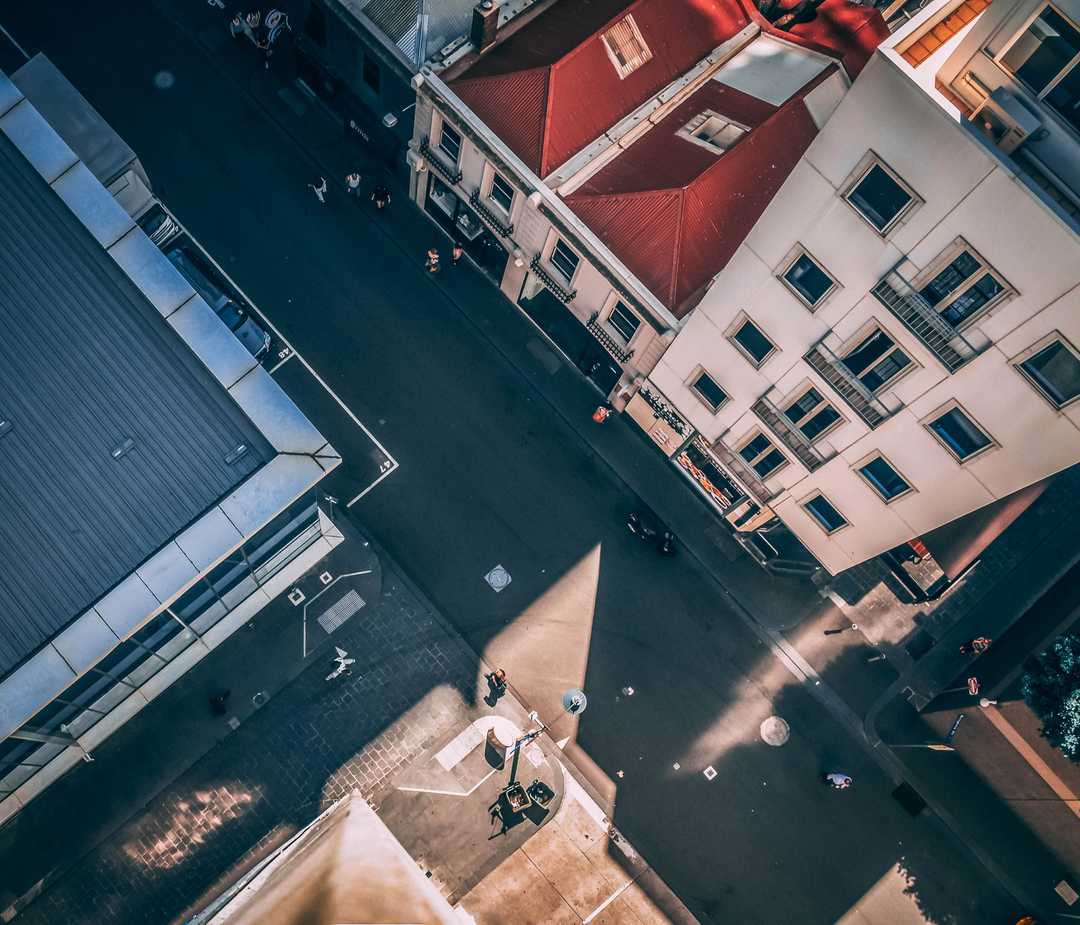 Why Drones
In this blog article, we will analyse drone mapping in detail, i.e. the ability to generate high-quality aerial maps for a multitude of use-cases and industries.
Not so long ago, the only way to get a high-resolution aerial image was flying with a manned aerial vehicle or accessing satellite imagery.
Drones proved to be a revolutionary technological advancement, with a large range of commercial and consumer applications, whether it's parcel delivery or filming. The progress in drone capabilities and their decreasing costs have risen global drone usage.
Drone Mapping Use-Cases
Drone mapping has potential for several sectors including construction, agriculture, mining, infrastructure inspection and real estate. Having a clear, accurate photograph or 3D model of your project area, complete with measurements, is advantageous in terms of decision-making.
Surveying
Surveyors are responsible for preparing a map or plan on a suitable scale to show the relative positions of the objects on the surface of the Earth. It includes boundaries, states, countries as well as different engineering features such as buildings, roads, railways, canals, etc.
Construction
Aerial maps can be deployed to regularly update clients in the construction industry on the progress of their projects and generate 3D models and digital twins of construction sites. Ultimately, drone mapping supports engineers in construction site monitoring and decision making before and during the start of construction work.
Inspection
Drone mapping is becoming fundamental for industrial inspection and utility management. Using drones for inspection is safer (no risk involved in dangerous or inaccessible areas), more reliable and faster, increasing quality and reducing costs.
Agriculture
Feeding a world population of 9.1 billion people in 2050 would require raising overall food production by some 70 percent. Maps give farmers the power to quickly analyze their crops and access crucial data for smarter decisions. Instead of walking or driving through the whole crop, we could use a drone to identify the areas of trouble faster. This means that farmers can save time, increase crop yield, and ultimately, improve crop efficiency.
Urban Planning
Increasingly dense and complex urban areas require intensive planning. Hence, extensive and accurate data are required to be collected. Using drones, land departments of municipalities can collect large amounts of up-to-date data in a short period.
Emergency Management
When a disaster occurs, quick and accurate information is vital to respond effectively. For large areas, drone imagery can assist officials in determining the most damaged areas of a disaster (e.g. fire) and distributing resources for a timely response.
Real Estate
For those who are selling or buying large areas of lands, an up-to-date aerial map can be of considerable value in determining if the property is right for them. Considering that satellite images lack clarity, drone mapping can solve this issue by offering high-resolution details.
Forestry
Drone mapping can also be helpful for forestry monitoring. With detailed maps, it is possible to detect and track illegal logging, determine the tree count and overview the health of the forest.
Benefits of Drone Mapping

Reduce time and costs
Capturing data with a drone is much faster and cheaper compared to traditional manned aerial vehicles or satellite imagery.
Provide accurate and exhaustive data
Drones are capable of delivering high-quality images to meet various and specific requirements.
Map inaccessible areas
An aerial mapping drone can take off and fly almost anywhere. You are no longer limited by unreachable areas, unsafe zones or harsh terrain unsuitable for traditional measuring tools.
Data Protection and Drone Mapping
Especially in public areas drone-based data acquisition will eventually collect personal data. People in the street or on balconies can be identified when using high-resolution imagery. License plates of parked or moving vehicles also reveal information that can be used to identify someone.


Figure 3: Increasing drone use raises privacy concerns ©CBS



As we discussed extensively in this basic and advanced articles, these are the most fundamental and highly visible elements of our identity, thus they fall under the definition of personally identifiable information (PII) according to most of data protection laws (e.g. GDPR, CCPA, PIPEDA, etc).

Measures such as image and video blurring are required to comply with such regulations. However, it is always recommended by data protection officers to implement these technical and organizational measures at the earliest stages of the product/service development, to ensure privacy right from the start using privacy by design approaches.

However, anonymization is not only a solution to data protection laws. Drone companies have to face concerns coming from the citizens. In fact, according to the latest report from the European Aviation Safety Agency (EASA), 40% of surveyed people view drones negatively. Establishing anonymization as a standard is the most effective way to protect individuals' privacy and increasing trust for these technologies.
About Celantur
Celantur offers automated anonymization for images & videos to comply with privacy laws. Specialized in Mobile Mapping and Drone Mapping, it works as well for Automotive and ALPR use-cases.
Our technology automatically detects the objects to be anonymized and blurs them:
✓ We anonymize all kinds of RGB-imagery: planar, panorama images and videos
✓ Our cloud platform is capable of anonymizing around 200.000 panoramas and 24 hours of videos per day.
✓ Industry-grade anonymization quality: detection rate up to 99%